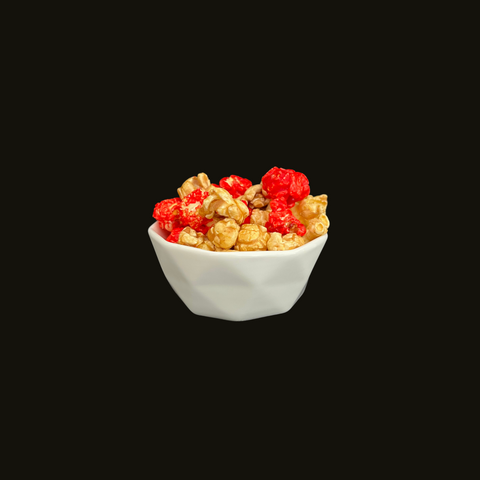 Cinnamon Apple Popcorn
Warm up your taste buds this fall with a delicious helping of Cinnamon Apple Popcorn!
🍎🍏
This crunchy, delectable treat is bursting with candied temptation, featuring a blend of sweet spicy cinnamon and candied apple that will have you hankering for more! So go ahead, grab a handful and enjoy the sweet and savory indulgence. Yummm!
Snack size contains approx. 3.5 cups
Share size contains approx. 7 cups
Celebrate size contains approx. 15 cups